Here are a few more pics from my garden, taken last week. Enjoy!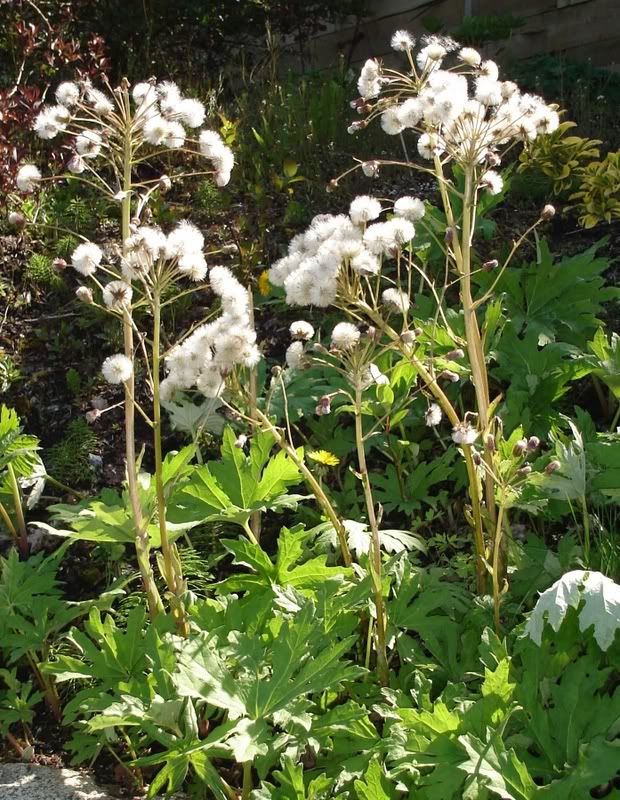 Last week, my kids shouted to me that they had found some enormous dandelion flowers, and came running to me with stalks of what turned out to be my Petasites Frigidus. This is its first year in our garden, and it is already spreading and establishing a pretty good territory in the wet, shady hillside area of my garden. So we quickly picked off the stalks, to prevent it from seeding itself liberally and taking over the remainder of the garden. What a beautiful addition it is, so far! I was pleased to catch a glimpse of it in the November/December 2005 issue of the Gardens West magazine, within "Trudi Brown's Oasis".
I received this epimedium (with the heart shaped leaves) from a gardening friend in the Fall, and enjoyed this single yellow flower stalk this year, next to a single pink epimedium flower stalk (I missed taking its photo, it was in its prime a few weeks earlier).
I bought these wonderful metal frogs many years ago, in a small shop in Gastown (Vancouver, BC). I placed them to hide the metal clips to which I had tied my tiny climbing hydrangea until it established itself against this concrete retaining well. Within a few years, the hydrangea has now reached the frogs, and spread very nicely to cover a patch of the wall. It has yet to flower, but I am more than content with the twisting stems and lush green foliage.
Here is a closeup of those whimsical little frogs. I wish I had bought dozens of them, of the many different colours. Perhaps one day I still will (if my family is not around to dissuade me).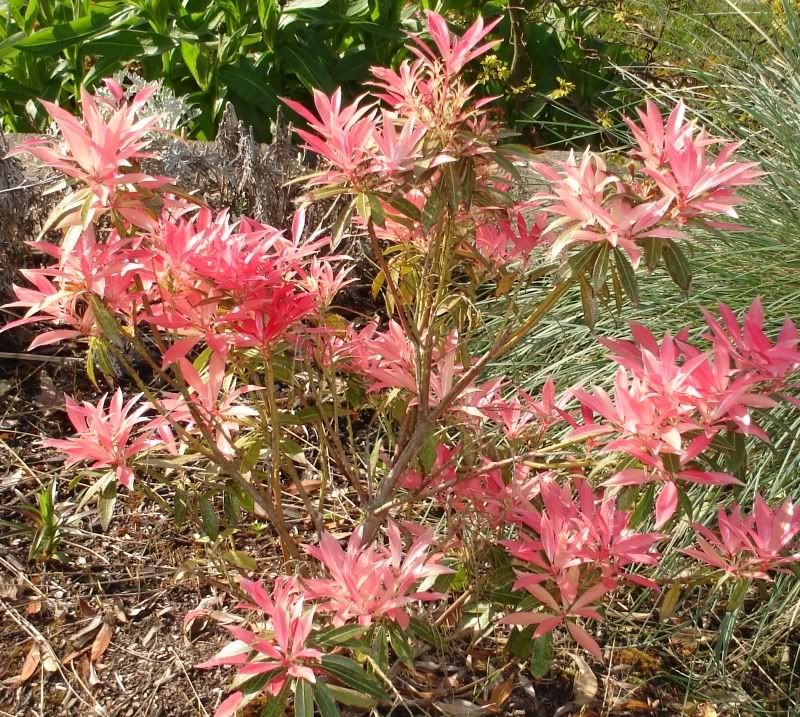 This Pieris Japonica is not my favourite bush most of the year, but in the Spring, the new growth is a gorgeous pink. There is a truly spectacular large version of this bush in the neighbourhood, I hope to remember my digital camera one day when I am passing by.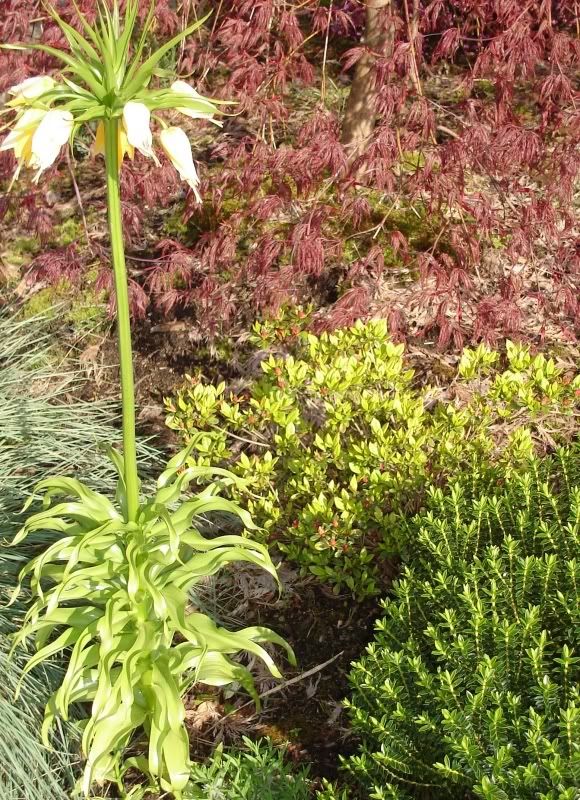 This Fritillaria Imperialis is well past its prime, but still attracts interest and comments from passers-by. It grows proudly in our front garden.
This Japanese Maple looks great year round. I love this vivid red of the fresh Spring growth. It looks great under snow also, as
this post
will testify.