Here are a few more recent pics from my garden... Enjoy!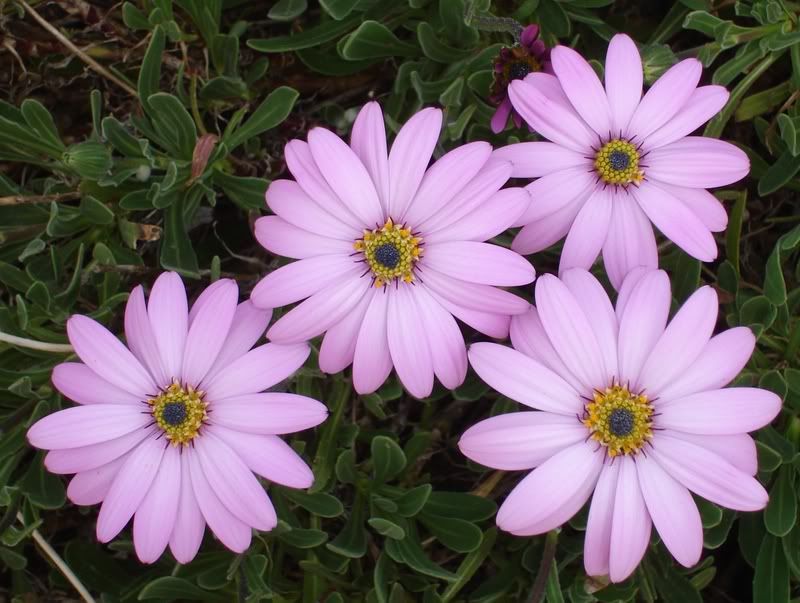 This wonderful purple Osteospermum is thriving on my sunny hillside, and a couple of days ago, burst into bloom. It is one of my favourites, and I love to share rooted cuttings with visitors to my garden. I am not sure it is a "Soprano" series (as I speculated earlier, in
Past Favourites : Osteospermum
), but whatever type of Osteospermum it is, it is a very hardy and fast-spreading one.
This has become a blue corner of my garden, with the blue Corydalis in front, the Hyacinthoides hispanica (Spanish bluebells), and blue Ajuga reptans (Bugleweed) behind it. Framed by the graceful arched branches of Polygonatum biflorum (Solomon's Seal), with its row of creamy white bell-shaped flowers.
Who says gardening isn't fun for kids, too?
Well, I started too late, I'm too tired to post any more pics tonight.